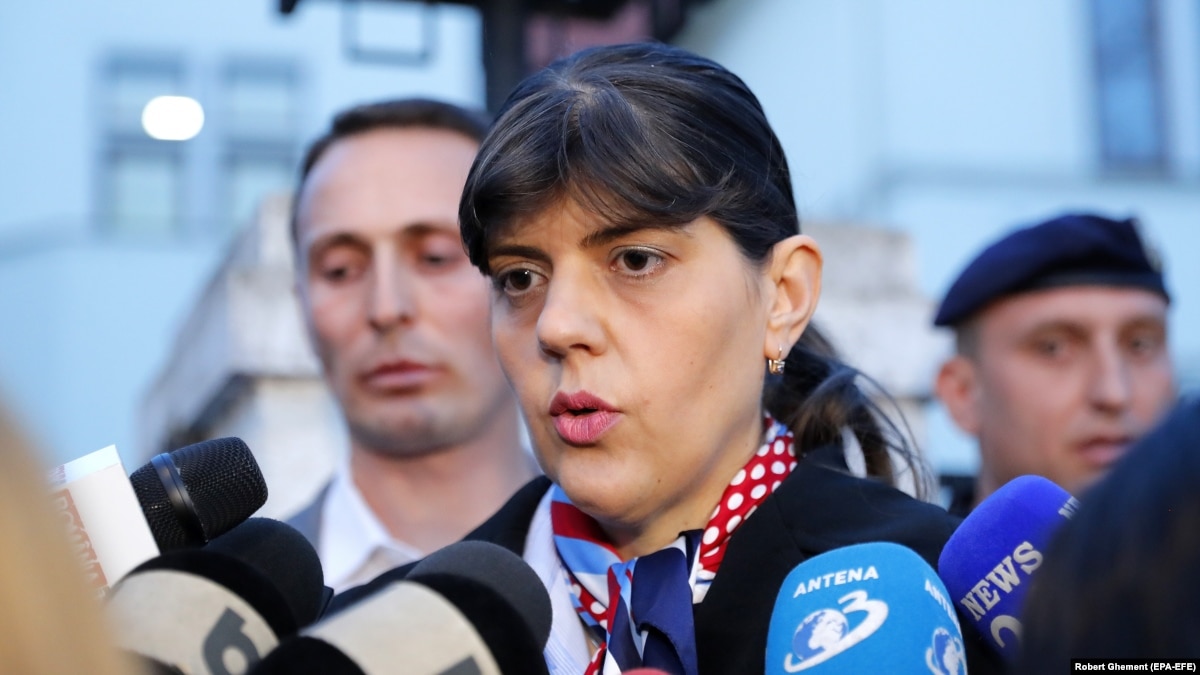 The European Parliament is scheduled to hold a plenary session on April 15 to discuss the rule-of-law situation in EU member Romania.
The debate comes after a top European Commission official warned Romania earlier this month about problems with its judicial system and adherence to the rule of law.
European Commission First Vice President Frans Timmermans warned Romania's leftist government on April 3 that Brussels will act swiftly if Bucharest does not take real action toward reform.
Speaking in Bucharest, Timmermans said that "Romania urgently needs to put the reform process back on track — this means going forward, not backwards, and refraining from any steps which reverse the progress accomplished over the past years."
The growing criticism from Brussels comes after the government first dismissed then moved to indict former chief anticorruption prosecutor Laura Koevesi on corruption charges in March and banned her from leaving the country for 60 days.
Romania's Supreme Court later struck down the ban, allowing Koevesi, who is a front-runner to become the first-ever EU antifraud chief prosecutor, to travel abroad during the selection process for the job.
Critics have alleged that Koevesi's dismissal last year was meant to prevent the anti-corruption body she headed, the DNA, from targeting more senior members of the governing alliance, including the leader of the ruling Social Democratic Party (PSD), Liviu Dragnea.
The PSD-led governing coalition has reportedly long been planning two emergency decrees altering judicial legislation, which some say are aimed at scuppering Dragnea's definitive conviction for abuse of office in 2012 and abandon a second case against him. Dragnea's conviction has prevented him from becoming prime minister and forced him to settle for the position of speaker of the lower house of parliament.
The two planned decrees and other measures to reverse anticorruption reforms have prompted massive protests in Romania over the past two years, including one in August in Bucharest that was violently repressed by authorities.
"I want to warn against any governmental action that would disrupt the Romanian judicial system by creating a systemic, de facto impunity for high office holders who were sentenced for corruption. Such a move would compel the commission to act swiftly," Timmermans said on April 3.
Although not saying what steps Brussels was considering if Bucharest failed to act, a senior EU official confirmed to RFE/RL under condition of anonymity that "all options are on the table," including "infringement procedures" and launching Article 7 procedures similar to those leveled against Hungary and Poland — a process that could lead to a country losing its voting rights in the bloc's council.
With reporting by Rikard Jozwiak In Brussels and RFE/RL's Romanian Service
News – Radio Free Europe / Radio Liberty